Memphis Cook Convention Center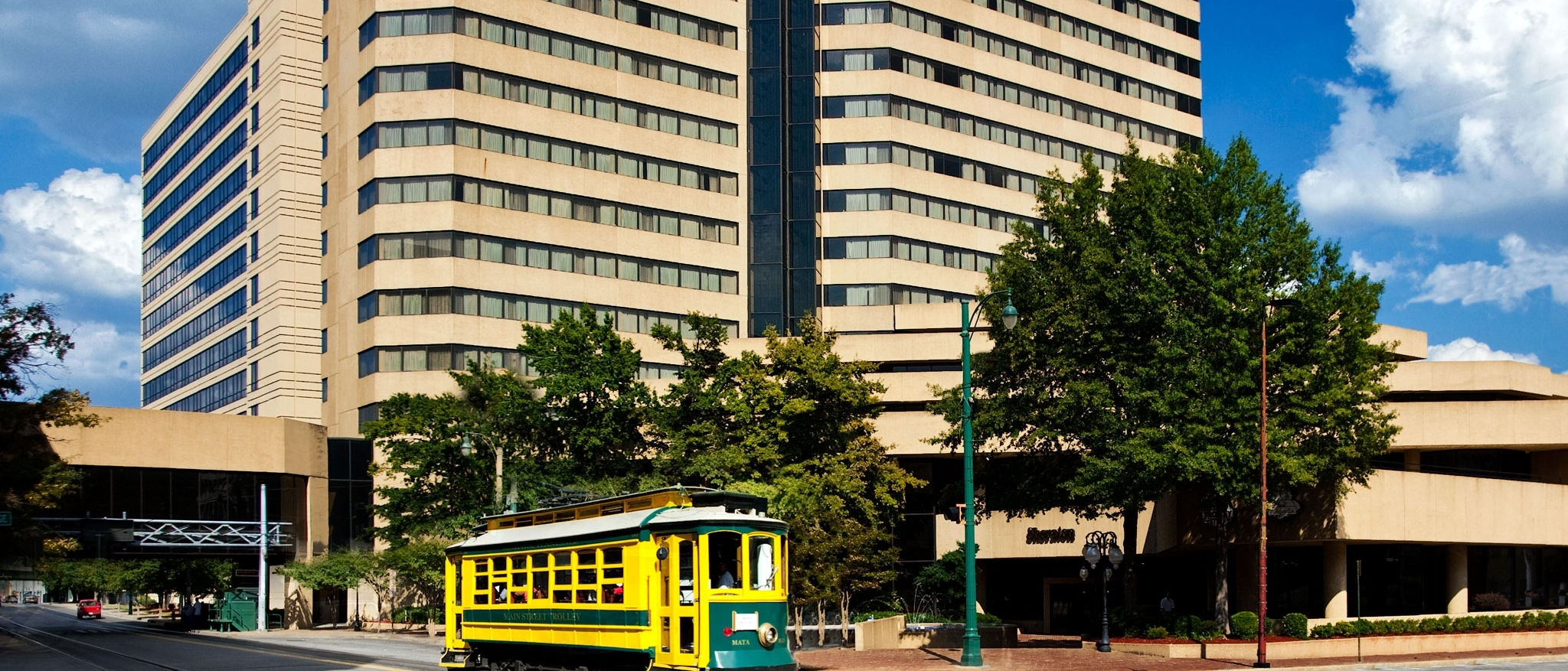 The Sheraton Memphis Downtown is connected by skywalk to the Memphis Cook Convention Center, giving meeting planners and their attendees a very short distance to walk to make their meetings on time (rain or shine). The convention center's flexible meeting space nicely complements the Sheraton's additional on-site meeting space at only 305 feet away.
Exhibit Hall
The 125,000 square foot exhibit hall can be used as one main hall or can be split into three smaller halls. This level also offers five column-free ballrooms that can be combined into one if required. Five meeting rooms offer 16-foot ceilings, and a pre-function foyer located between the hall and the ballroom is perfect for registration or receptions. An outdoor terrace overlooking the Mississippi river provides a relaxing place for breaks.
Mezzanine
The Mezzanine level features seven fully-equipped meeting rooms, including an executive boardroom. Each is self-contained and located near restrooms and concession areas. The Mezzanine Level is connected via skywalk to the Sheraton Memphis Downtown.
Lobby Level
The convention center's grand lobby serves as an excellent location for elaborate receptions, registrations or a comfortable lounge area for convention delegates. Nine meeting rooms are conveniently located in the lobby level and can seat 25-200 people.
South Hall
The 35,000 square-foot South Hall features a 32-foot ceiling. Ideal for shows and exhibits, this level features a large truck access tunnel, a special exhibitor storage room and direct access to covered parking.
With it's close promixity, Sheraton Memphis Downtown is the perfect choice for a Memphis Cook Convention Center Hotel.
Download the Memphis Cook Convention Center floor plans for more information.