Exclusive Savings in Memphis for guests of Christian Funeral Directors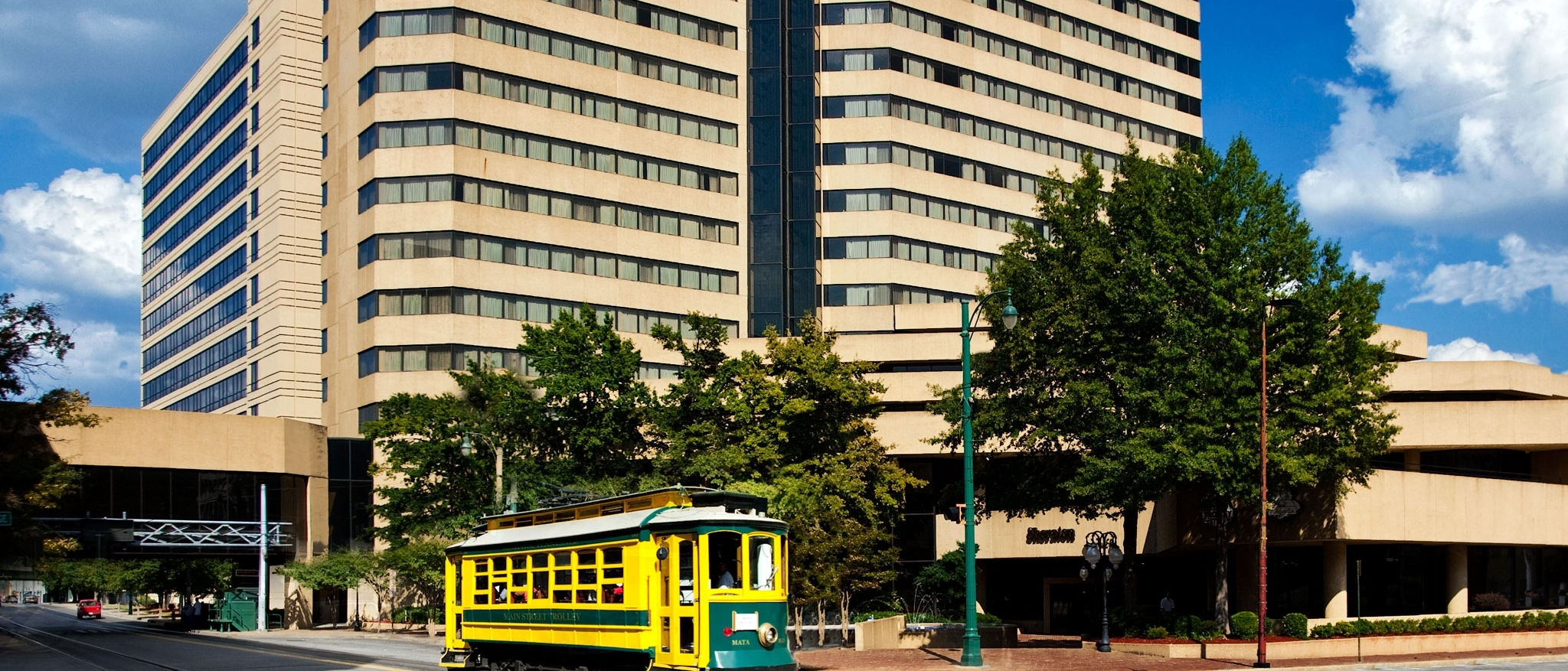 We look forward to welcoming you to the newly renovated Sheraton Memphis in the 'Birthplace of Rock 'n Roll'! Our beautiful city on the Mississippi is home to music legends and whether your stay is for work or play we're sure you'll enjoy our vibrant downtown location.

As a guest of Christian Funeral Directors, we invite you to take advantage of exclusive rates offering 15% our best available rates of the day.

Please use the unique booking link above to reserve this discounted rate.

Should you need any additional assistance or if there's anything I can do to make your stay more enjoyable please don't hesitate to contact me directly.
Vonne Gaddy
Business Travel Sales Manager
T — 901.214.3794 F — 901.526.1516

SHERATON MEMPHIS DOWNTOWN HOTEL
250 North Main Street, Memphis, TN 38103
___________________________________________________________________
Things to do in Memphis
The new Sheraton Memphis Downtown Hotel sits in the heart of Memphis and is connected by skywalk to the 300,000 square foot Memphis Cook Convention Center. The hotel is ideal for groups and tourists alike, just 12 miles from the Memphis International Airport with close proximity and easy access to public transportation and the many things to do in Memphis.
While in Memphis, music lovers won't want to miss the Memphis Rock 'n' Soul Museum, an exhibition created by the Smithsonian Institution about the birth of rock and soul music. After experiencing the digital audio tour through the exhibits, grab a Memphis Hop bus outside the museum to ten other local attractions, including AutoZonePark, the Metal Museum, and Elvis Presley's Graceland. This mansion-turned-museum takes visitors on a trip back in time where they can tour the King of Rock 'n' Roll's family home and view his private plane and luxury car collection.
If you're a history buff, hop on a trolley from the convention center to the National Civil Rights Museum, the site of Martin Luther King's assassination on April 4, 1968. The award-winning museum traces the history of human rights movements from the 17th century through today.
Music, history, entertainment and fun come together on Beale Street, one of Memphis' most well known attractions. With more than 25 clubs and shops to choose from, Beale Street is a must-see for any convention attendee or tourist. Experience the night life and hear the sounds of artists who got their start on Beale Street as you pass the many restaurants and storefronts.